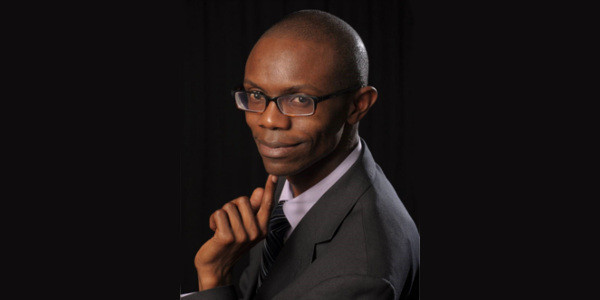 First SAP mobile Cloud cervical cancer machine unveiled in Kenya // Dr. Gilbert Saggia, SAP East Africa Managing Director
/
in Articles, News
BizNis Africa // February 2nd, 2017
---
SAP's Design and Co-Innovation Center together with Heidelberg University Hospital has optimized a cervical cancer screening test that combines applied medical research with the power of innovative SAP cloud technology to improve quality of life amongst women in Africa.
Cervical cancer is the second most common cause of death for women worldwide and ranks number on in Kenya. Although it is easily preventable, most eligible women have never been screened and have no access to healthcare resources. The cervical cancer screening test was piloted during a one-year study, and was tested on a total of 800 women at the Moi Teaching and Referral Hospital in Eldoret, Kenya.At the UN Sustainable Development Summit 2015, 193 world leaders gathered to adopt 17 Sustainable Development Goals aimed at protecting the planet and ensuring prosperity for all by 2030. Projects like ETiCCS proof SAP's mission how technology can effectively transform the healthcare industry and help medical professionals to address cancer diagnosis and treatment in fragile infrastructures which directly supports the UN's top 3 goal of Good Health & Well-Being."This is a special award for SAP as it reinforces our vision and commitment to help the world run better and improve people's lives, while supporting the 17 sustainable development goals of the United Nations (UN). The screening technology is the first to combine applied medical research with the power of cutting edge cloud technology and user-centered design principles for cervical cancer. SAP is very excited about this achievement as we continue to uncover the underlying challenges of cancer screening in Africa and other emerging countries," comments Dr Gilbert Saggia, SAP East Africa Managing Director.The screening in Kenya is ongoing and the plan is to include countrywide self-sampling and IoT scenarios (lab equipment integration), pattern recognition, deep learning, remote diagnostics support and validation. "SAP is looking for additional strategic partners with a passion for improving people's lives and strengthening Africa's healthcare systems. The aim for SAP East Africa is to collaborate towards a global 2030 vision for user-centered design and cloud technology to improve cancer screening and further uncover the underlying challenges of cancer screening in emerging countries," adds Dr. Saggia.

With the help of technology such as SAP HANA Cloud Platform the user centered solution runs on a single platform across multiple roles which enables seamless communication between all parties, even in very remote areas and environments with unstable Internet connectivity. Thanks to role-specific data entry the solution is easy to use and access to patient data and test results are immediately available to the local hospital and to Heidelberg University Hospital in Germany.

Through the use of the technology, medical staff have now reduced paperwork meaning no duplication or opportunities for human error to affect test results. The medical records are safely stored in the cloud providing instant access to results. This enables labs to accelerate the screening process and empower medical staff through improved quality control embedded in the screening process. Real-time access to data and reporting, fully compliant with data privacy and security requirements, means labs can make informed diagnoses regardless of location or region.

"This project is another milestone in SAP`s attempt to address the challenge of adequately screening for and treating cancer. It is not only about building great software to help the world run better, but also creating a positive impact in society and improving people's lives," adds Dr Saggia.

The project stands to transform healthcare screening services by combining user-centered design with on-site user research that enables healthcare professionals to uncover critical patient insights and adapt the solution to other screening processes and field research.

ETiCCS' vision is to support the fight against cancer in fragile infrastructures. The solution sets new standards for bringing applied medical research to Africa, powered by the SAP HANA Cloud Platform. SAP Design projects such as these undoubtedly positions SAP in the lead with regards to design and innovation to influence the medical community. With this solution, hundreds of women in Kenya now have access to screening for cervical cancer during the first pilot phase.

"Through the ETiCCS program, we were able to complement applied medical research around biomarkers with the power of cutting edge cloud technology to bring co-innovation to Africa in a way which really helps to improve people's lives," Prof Magnus von Knebel Doeberitz, Department of Applied Tumor Biology, Institute of Pathology, Heidelberg University Hospital Medical Director.

Currently all personal records are kept in Kenya – only pseudonyms data is uploaded through the SAP mobile solution. The mobile solution creates a number based on the pseudonyms data and links to the patient test results. However, the mapping between the generated number and patient is done on site by a medical professional. The app will be made available through SAP to other interested countries in Africa as a custom development solution.
https://www.eticcs.org/wp-content/uploads/2017/02/Dr-Gilbert-Saggia-600x300.jpg
300
600
ETiCCS
https://www.eticcs.org/wp-content/uploads/2015/10/eticcs_logo_680.png
ETiCCS
2017-02-02 17:07:15
2017-02-24 17:16:46
First SAP mobile Cloud cervical cancer machine unveiled in Kenya // Dr. Gilbert Saggia, SAP East Africa Managing Director